By Tara Raessi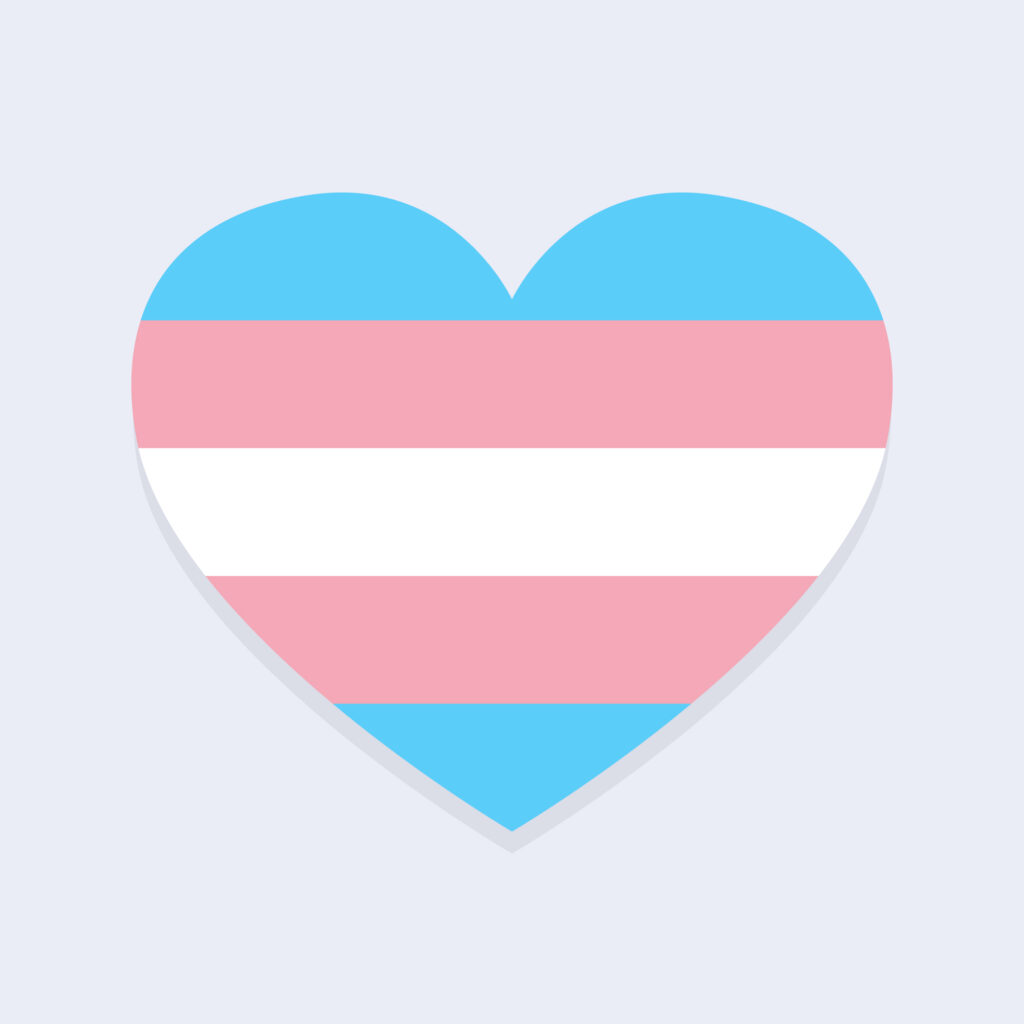 During Pride month, many of us celebrate how far LGBTQ2S+ communities have come in advocating for the rights they so long deserved. For plenty, though, it is a reminder of how much work we have ahead of us. Various significant changes occurred only recently, such as Canada's ban on conversion therapy less than a year ago (Government of Canada, 2021). Even with historical events such as the Diagnostic and Statistical Manual removing homosexuality as a paraphilia, actual changes within our societies have been slow (Drescher, 2015). The reality is that populations have come to a bare-minimal acceptance of LGBTQ2S+ communities and have only just started to accommodate such minority groups. For example, we know little regarding the effects of gender minority stressors on substance use for transgender populations, a discussion that has only risen in academic discussion in the late 21st century.
What are Gender Minority Stressors?
In brief, gender minority stressors are distressing stimuli experienced by persons with gender identities that are commonly victimized (Tan et al., 2020). These stressors exist because social norms on gender identity (e.g., the ideology of only male and female genders, the nuclear family, etc.) do not reflect the culture of these less-common gender identities (Tan et al., 2020). As a result of these conflicting interests, "other" gender identities are perceived negatively, which creates adverse experiences for those identifying with those outcasted genders (Tan et al., 2020). One of the biggest social norms pertaining to gender identity involves cisnormativity, which refers to the belief that a "normal" gender identity is one whose gender identity reflects their biological sex at birth (Tan et al., 2020).
Substance Use
There are mixed findings on whether exposure to gender minority stressors is associated with a higher probability of alcohol use. Some studies have identified an association between increased exposure to gender minority stressors and alcohol use (Katz-Wise et al., 2021; Watson et al., 2019). Specifically, family functioning and social support positively influenced this relationship, though Watson et al. (2019) did not identify any factors to protect against problematic drinking for transgender youth (Katz-Wise, 2021). Internalized homophobia and enacted stigma were negatively influential on alcohol use for gender minority adolescents (Katz-Wise et al., 2021; Watson et al., 2019). Others have identified a correlation only with transgender men (Gonzalez et al., 2017). This discrepancy may be due to the limitations commonly found in transgender research, such as small sample size, predominantly white participants, geographic constraints, self-reported data, non-random sampling, and the awareness of confounding variables such as the impact of hormone treatment. Additionally, this discrepancy may still exist because of the gap in the literature. For example, in 2018, Kidd et al. were unable to find any research on gender minority youth and substance use.
Similar to alcohol, there were various findings on cannabis, tobacco, and illicit drug use. Katz-wise (2021) found that gender minority stressors did not significantly influence cannabis use. Another study found an association between gender minority stressors and cannabis use only in transgender women, which was further exacerbated by young age and lower annual income (Gonzalez et al., 2017). For gender minority adolescents, there was no significant association between gender minority stressors and tobacco use (Katz-wise, 2021). There was no primary literature evaluating the relationship between tobacco use with transgender populations. Gender minority stressors were not found to be a significant predictor of illicit drug use for transgender populations (Gonzalez et al., 2017); yet, Reisner et al. (2014) found an association between illicit drug use and exposure to gender minority stressors for transgender women. Reisner et al. (2014) additionally found that this association was strengthened when financial hardship was involved. There is insufficient literature on these associations and limitations in the existing research.
Overall, there appears to be a lack of research in understanding how gender minority stressors affect transgender populations' substance use. While such research is increasingly being developed, such as at TMU's own Clinical Addictions Research Equity Lab, there are many barriers to studying transgender populations. There seems to be difficulty in conducting random sampling with replacement, which in turn causes disproportionate sample graphics. While this research hurdle may never be overcome, we can hope that with continued advocacy more transgender persons will be able to safely and confidently participate in research studies.
What Can You Do?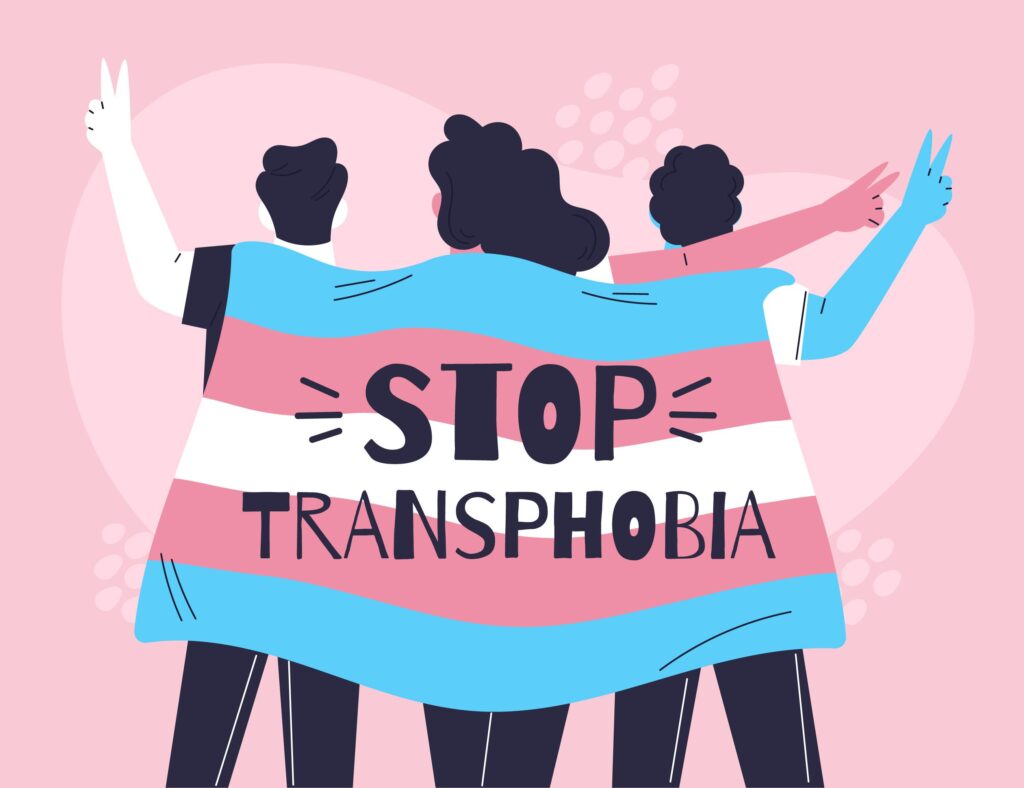 There are many ways to act as an ally and support transgender communities. Here are some actions to consider:
Advocate for nonbinary accommodations at your workplace, educational institution, or local businesses. This can include: requesting the implementation of a non-gendered bathroom and/or bathrooms that explicitly associate their bathrooms with gender identity, not biological sex; requesting a zero-tolerance policy for gender discrimination at work or school; encouraging the identification of pronouns during introductions, and/or; requesting for workshops that educate about transgender experiences and ways to be a better ally in the classroom/workplace.
Support transgender organizations and events. This may include volunteering at a local organization, attending fundraising or advocacy events, and requesting that organizations/events be gender-inclusive.
Listen! Do not assume that all transgender experiences are the same, or that all transgender persons express their gender identities the same. Ask persons you recently met for their preferred pronouns, be mindful and open to discussing transgender experiences, and place yourself in a position to learn.
Resources
If you identify as LGBTQ2S+ and would like support for substance use, consider reaching out to the following organizations:
The 519 Programs: LGBTQ2S Communities
References
Drescher, J. (2015). Out of DSM: Depathologizing homosexuality. Behaviour Science, 5(4), 565-575. https://doi.org/10.3390%2Fbs5040565
Government of Canada. (2021, November 29). Proposed changes to Canada's Criminal Code relating to conversion therapy. https://www.justice.gc.ca/eng/csj-sjc/pl/ct-tc/index.html
Katz-Wise, S. L., Sarda, V., Austin, S. B., & Harris, S. K. Longitudinal effects of gender minority stressors on substance use and related risk and protective factors among gender minority adolescents. PLoS ONE 16(6), e0250500. https://doi.org/10.1371/journal.pone.0250500
Kidd, J. D., Jackman, K. B., Wolff, M., Veldhuis, C. B., & Hughes, T. L. (2018). Risk and protective factors for substance use among sexual and gender minority youth: A scoping review. Current Addiction Reports, 5, 158-173. https://doi.org/10.1007/s40429-018-0196-9
Reisner, S. L., Gamarel, K. E., Nemoto, T., & Operario, D. (2014). Dyadic effects of gender minority stressors in substance use behaviours among transgender women and their non-transgender male partners. Psychology of Sexual Orientation and Gender Diversity, 1(1), 63-71. https://doi.org/10.1037%2F0000013
Tan, K. K. H., Treharne, G. J., Ellis, S. J., Schmidt, J. M., & Veale, J. F. (2020) Gender minority stress: A critical review. Journal of Homosexuality, 67(1), 1471-1489. https://doi.org/10.1080/00918369.2019.1591789
Watson, R. J., Veale, J. F., Gordon, A. R., Clark, B. A., & Saewyc, E. M. (2019). Risk and protective factors for transgender youths' substance use. Preventive Medicine Reports, 15, 100905. https://doi.org/10.1016%2Fj.pmedr.2019.100905